Introducing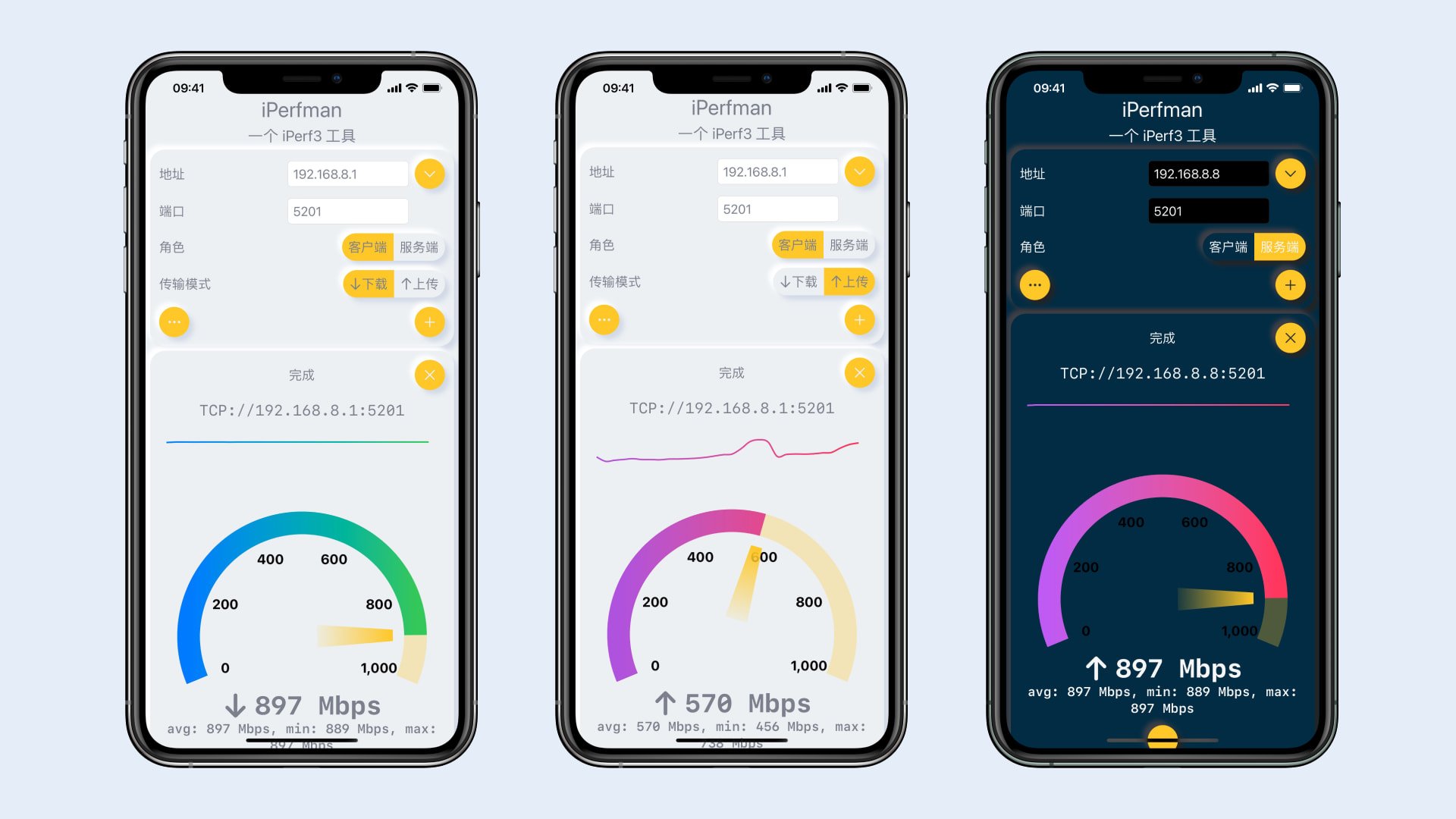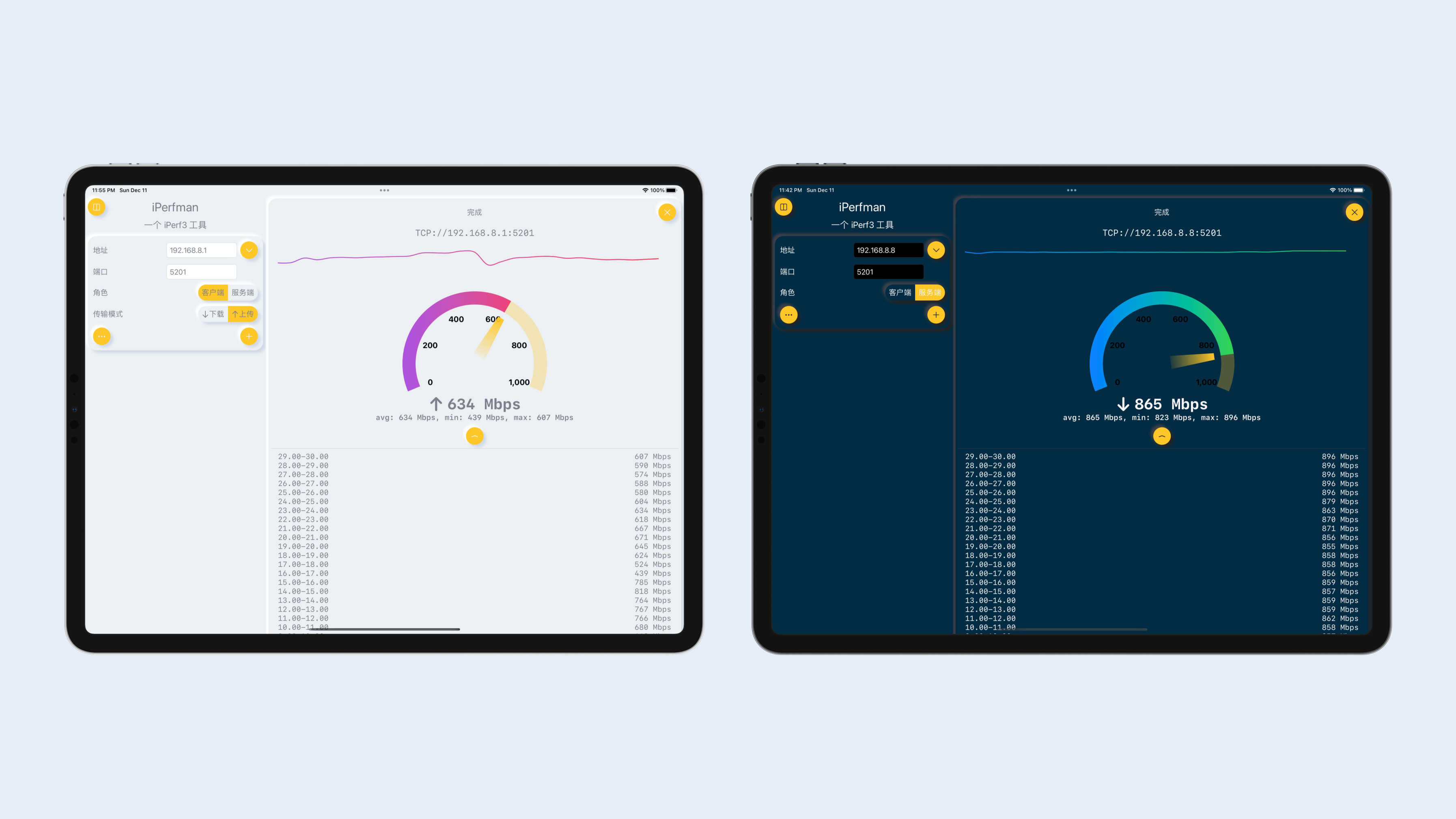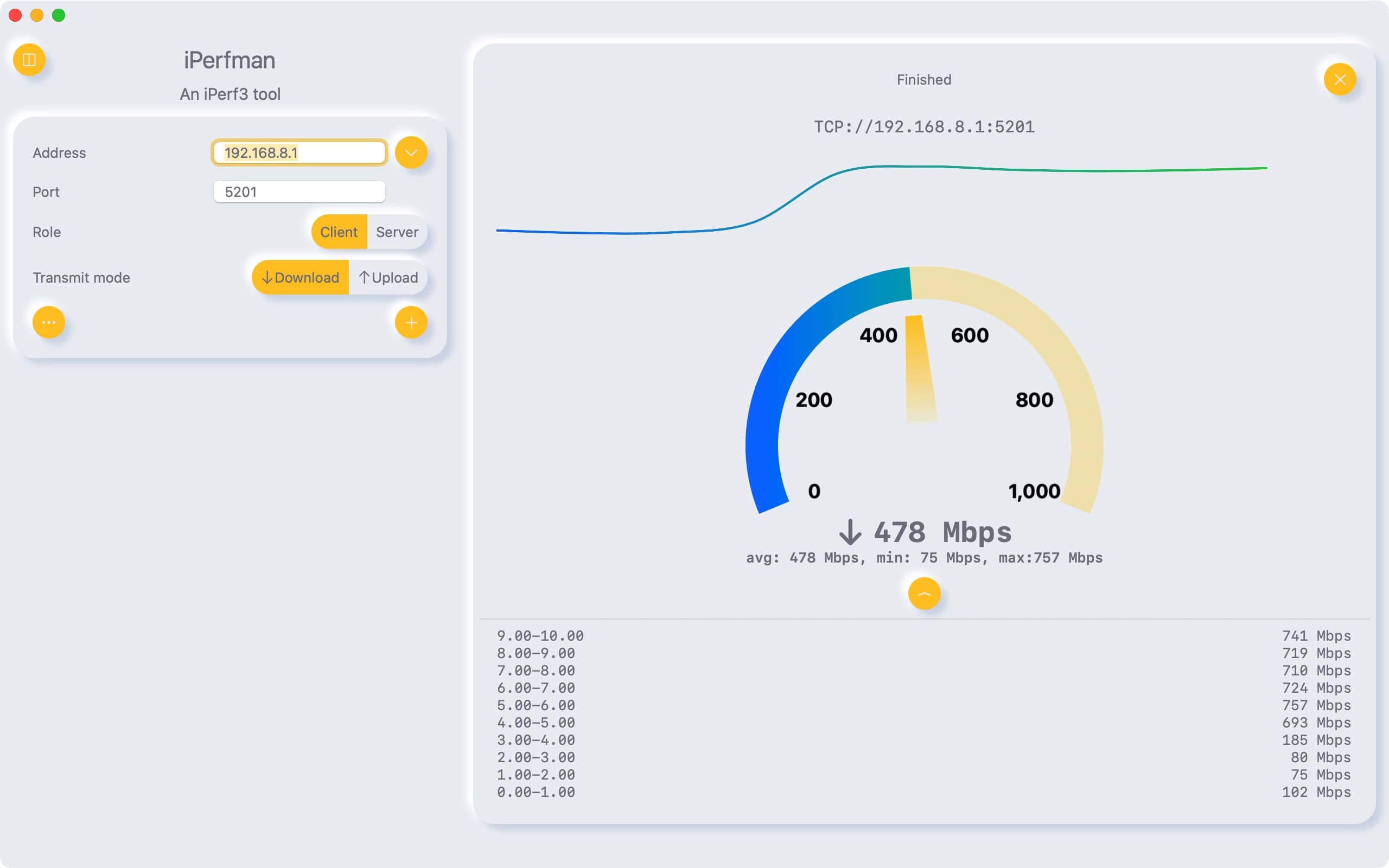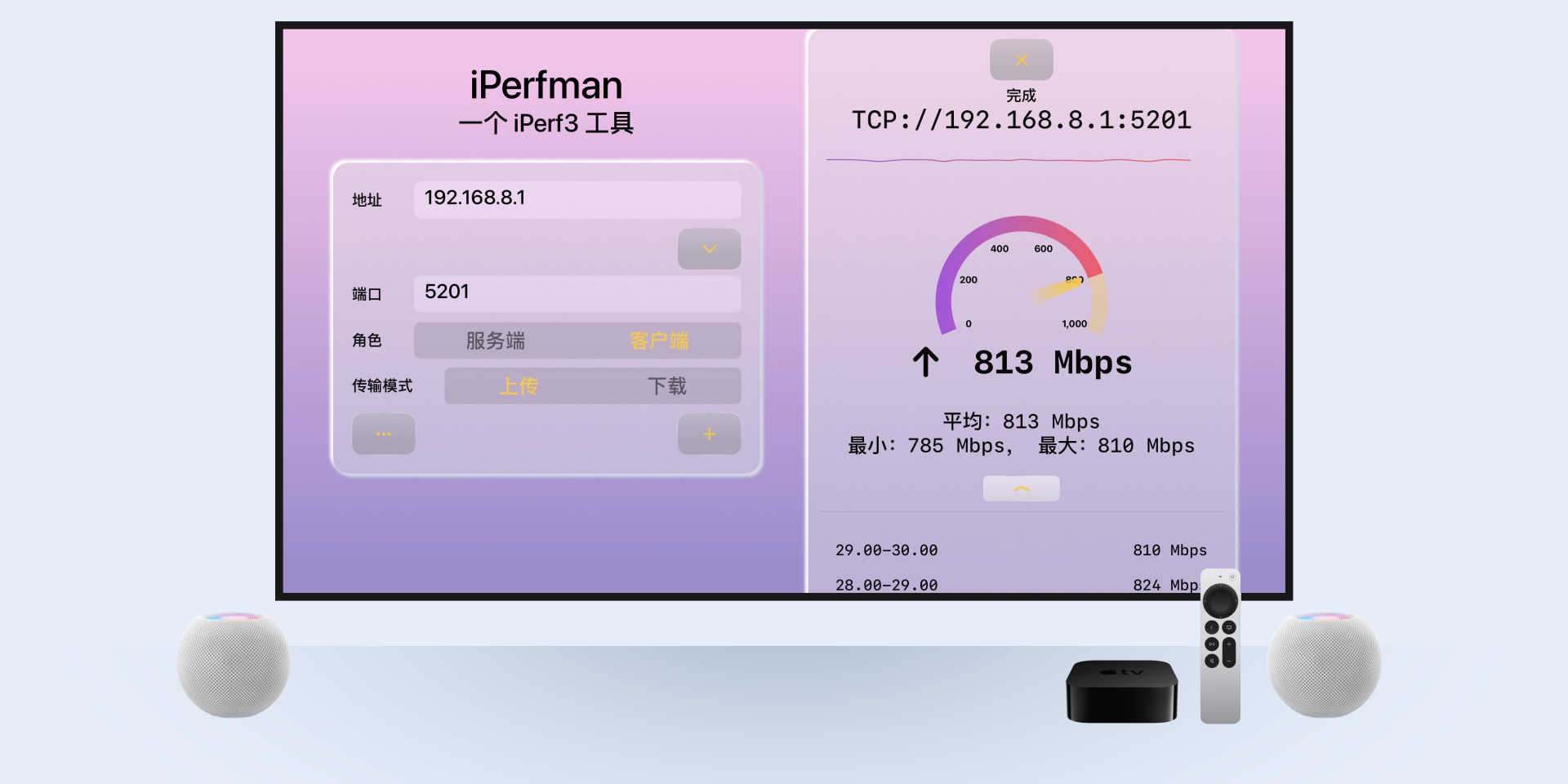 iPerfman is an iPerf3 tool that supports all apple platforms: iOS, iPadOS, macOS, and tvOS.
The iperf series of tools perform active measurements to determine the maximum achievable bandwidth on IP networks.
Beautiful speedometer and speed chart.
You can test the LAN network speed to find the best WIFI router location.
You can test more complex networks by manually setting test parameters, for example to test the performance of UDP mode, and use the bandwidth-limiting functionality to simulate a bandwidth-constrained network environment.
iPerfman supports both Chinese and English, and you can choose your preferred language in the settings for ease of use.
Overall, iPerfman is a powerful network speed measurement tool that helps you evaluate network performance and provides you with a better network experience.
Download iPerfman Pro on the App Store
Download iPerfman on the App Store
If you have any questions or suggestions, you can contact them through Email.
Privacy policy
This App does not collect or upload any private information.