Introducing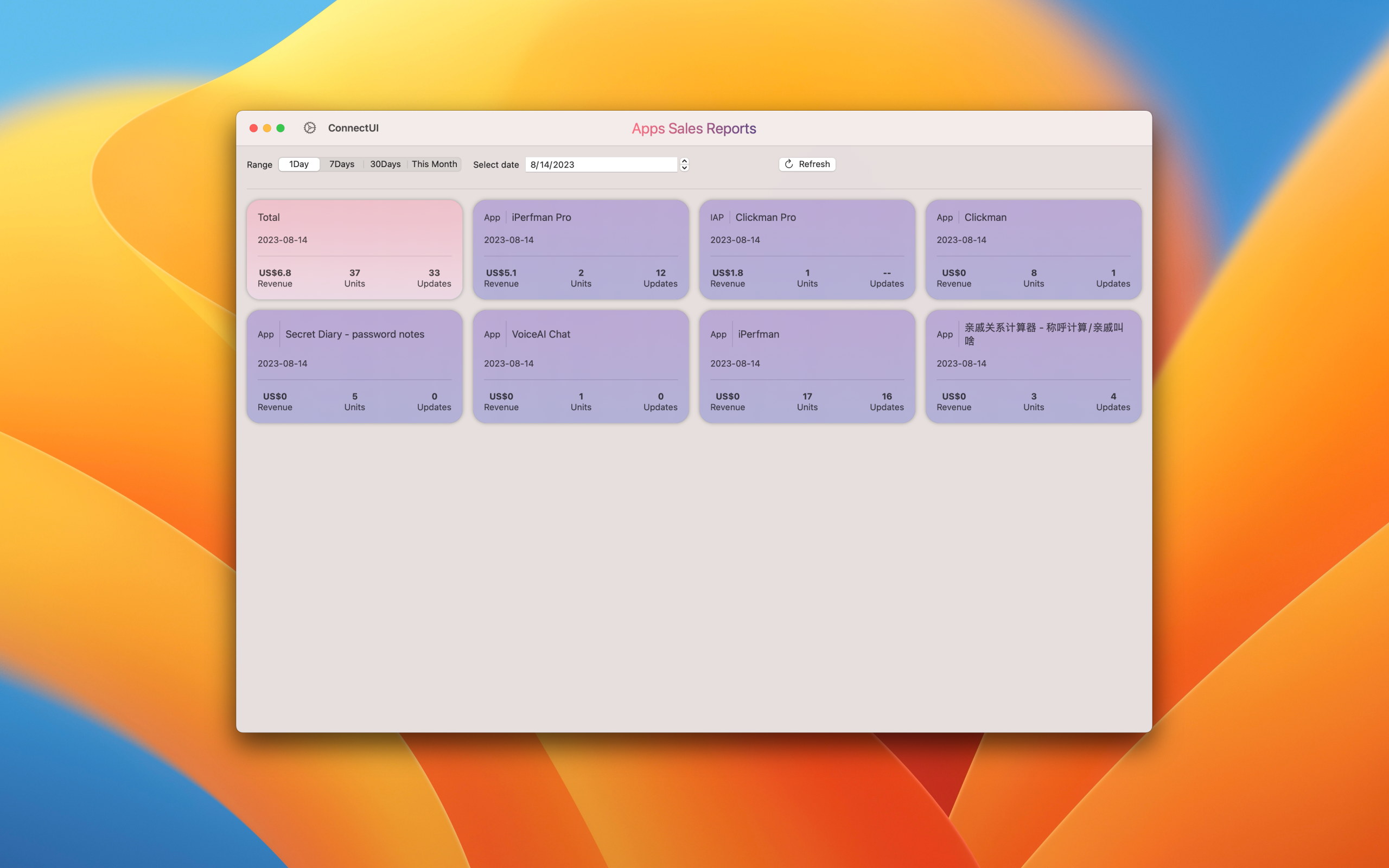 ConnectUI is a powerful sales analytics and reporting platform built specifically for app developers and publishers.
With ConnectUI, you can easily track and analyze your app sales, revenues, downloads, and updates.
For any questions or suggestions, please feel free to contact us via email at 531sunlight@gmail.com.
Download ConnectUI on the App Store
Privacy policy
This App does not collect or upload any private information.