秘密日记介绍(Introducing Secret Diary)
介绍Introducing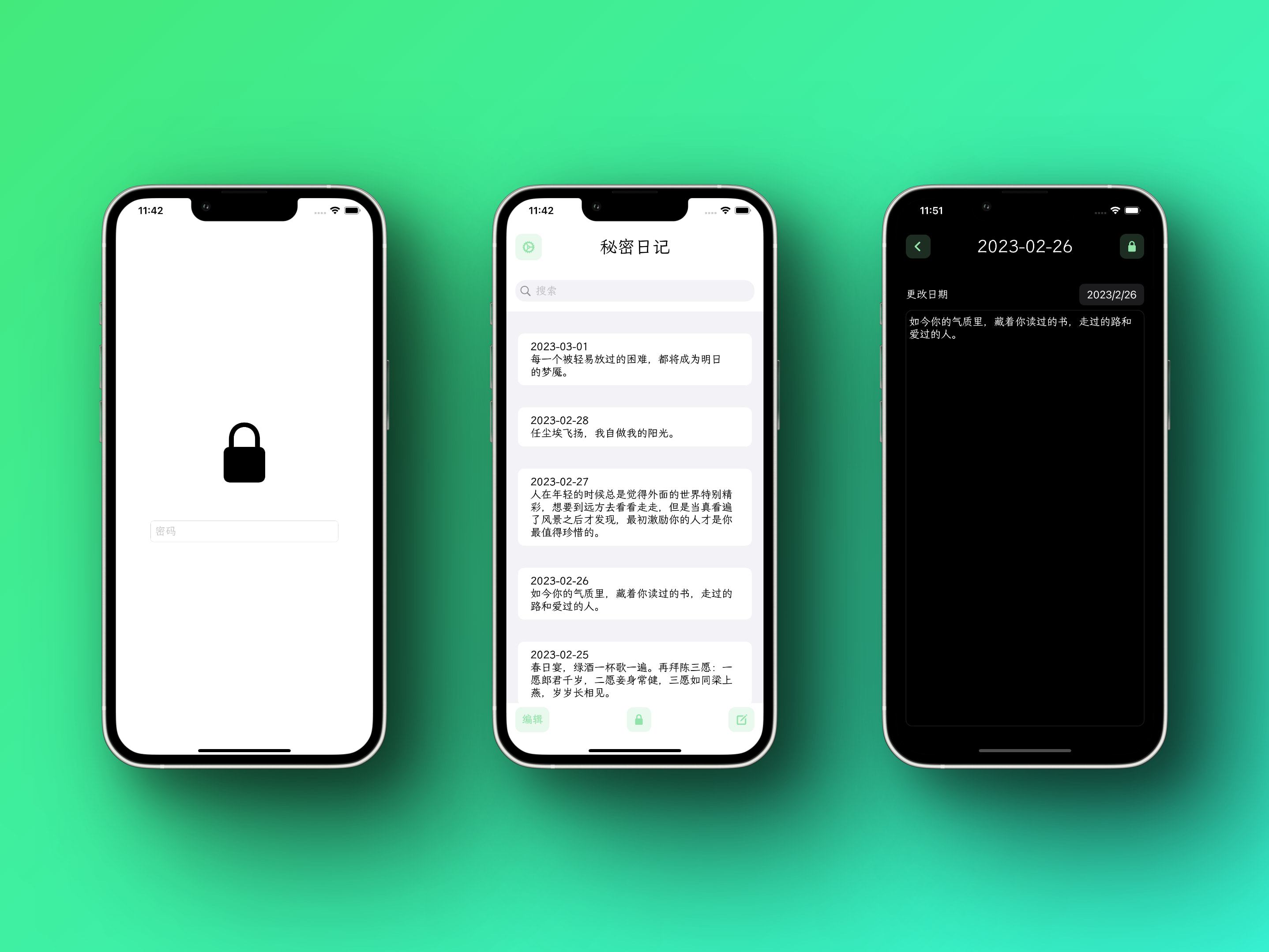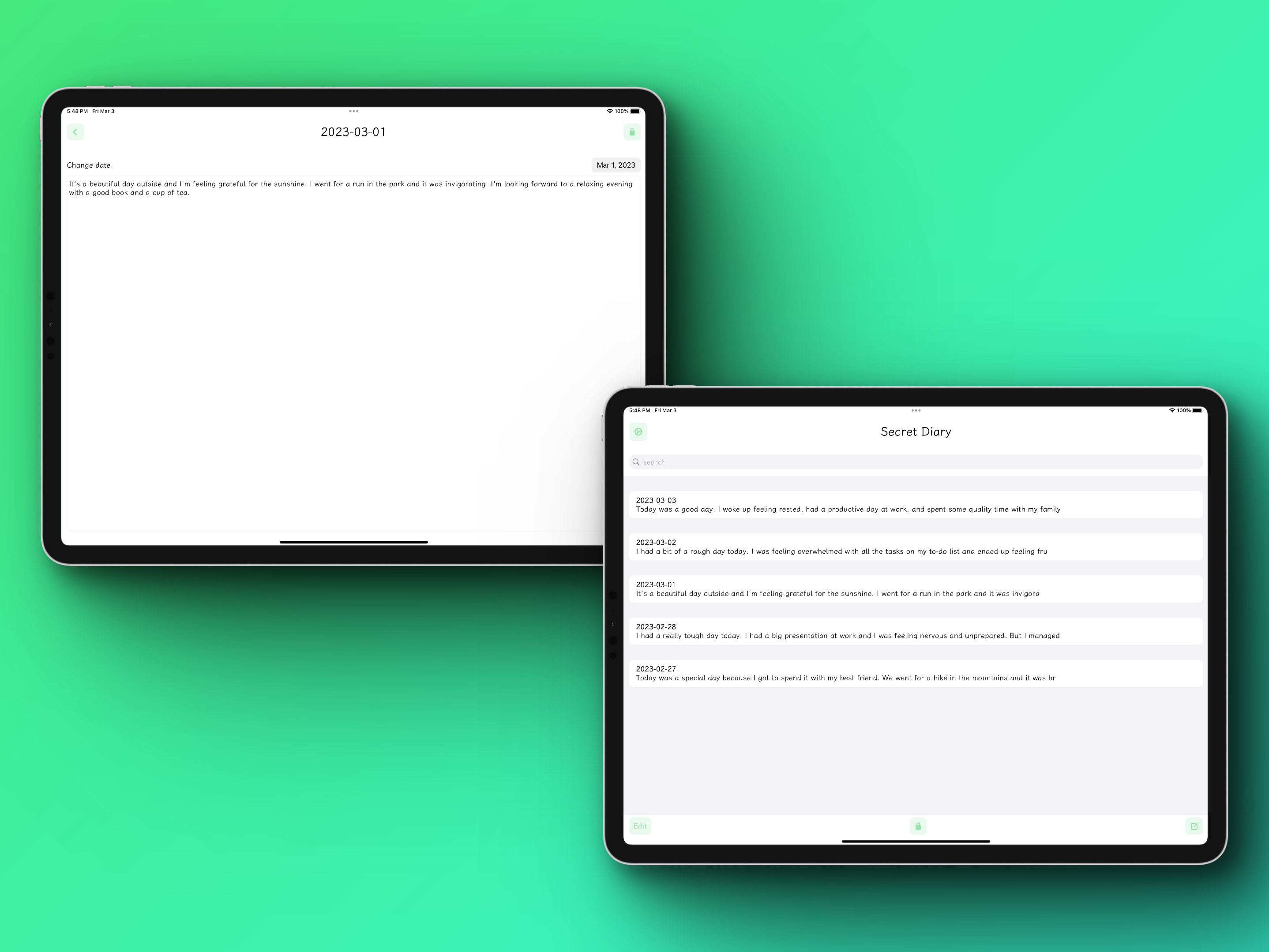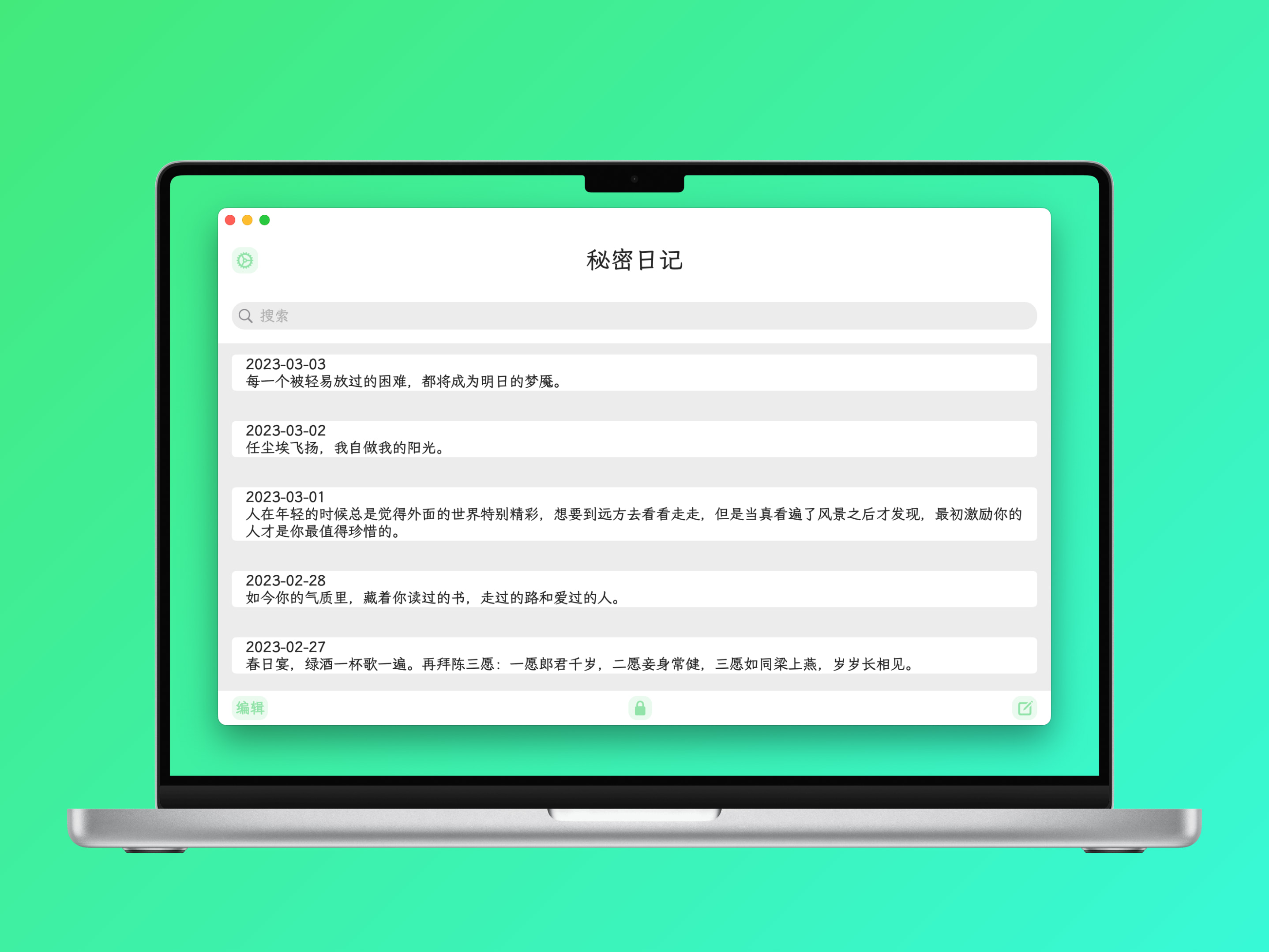 秘密日记是一款专门为用户提供安全保护的日记应用。这款应用能够帮助用户记录日常生活中的点点滴滴,同时还能够保护用户的隐私。
使用秘密日记,您可以设置密码,而非指纹或面容,确保只有您可以访问您的日记。此外,秘密日记还提供多种精美的字体可供选择,帮助您将日记记录得更加精美和个性化。
秘密日记的界面简洁明了,易于使用。您可以根据内容对已有的日记进行搜索,方便您快速查找想要的内容。
总的来说,秘密日记是一款简单好用、功能强大的日记应用,它能够帮助您更好地记录生活中的点滴,并保护您的隐私。如果您正在寻找一款安全、易用的日记应用,秘密日记绝对是您的最佳选择。
The Secret Diary is a diary application designed specifically to provide users with secure protection. This application helps users record their daily lives and protects their privacy at the same time.
With the Secret Diary, you can set a password, rather than relying on fingerprints or facial recognition, to ensure that only you can access your diary. In addition, the Secret Diary offers a variety of beautiful fonts for you to choose from, helping you make your diary entries more beautiful and personalized.
The interface of the Secret Diary is clear and easy to use. You can search for existing diary entries based on content, making it easy for you to quickly find what you're looking for.
Overall, the Secret Diary is a simple and powerful diary application that helps you better record the moments of your life while protecting your privacy. If you're looking for a safe and user-friendly diary application, the Secret Diary is definitely your best choice.
App Store下载
Download on the App Store
有任何疑问或者建议,可以通过 Email 联系。
If you have any questions or suggestions, you can contact them through Email.
隐私政策Privacy policy
本App不进行任何隐私信息收集或上传。
This App does not collect or upload any private information.